A.A.H. PLAST LTD. .
18 Hazorea st. Emek Sara B. Beer-Sheva 84102, Israel.
Tel. 972-7-6235927 Fax. 972-7-6278542
ALLiBERT
WORLDWIDE KNOWN COMPANY AND PRODUCTS.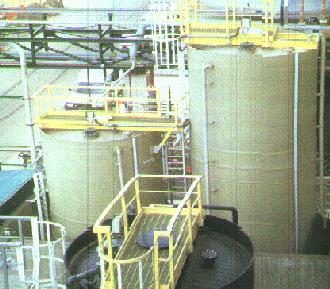 A.A.H.-Plast Ltd.'s professional ability has led the French ALLiBERT company to choose it as its exclusive representative for distributing and servicing its Poly propylene and poly ethylene contalnainers.
ALLiBERT's containers are used for storage of the most hazardous chemicals and are of a high safety level.
The containers are made of one Polypropylene unit, which provides internal and external protective layer for the feed. These containers are approved for food and water storage, they are recyclable and environmentally friendly.
---
This site maintained by LahavNet