A.A.H. PLAST LTD. .
18 Hazorea st. Emek Sara B. Beer-Sheva 84102, Israel.
Tel. 972-7-6235927 Fax. 972-7-6278542
COMPANY PROFILE
A.A.H. PLAST LTD. was founded in 1986. The company is a factory which designs, develops and manufactures thermoset and thermoplastic Tanks , Plastic pipe work and products made of various plastic boards - according to the client's orders. The company has departments that provide engineering consulting and planning services, quality assurance, manufacturing department and field installing department. The business goals of the company in terms of servicing the client, are based on a policy of maintaining the quality of all components of the factory's production.
This policy consist of three components:

Strict compliance with the Israeli standard, "Manual of Management and Quality assurance - Guidelines for Usage and Choice Making" (ISO 9001)
Strict compliance with the Israeli standard - A Model of Quality Assurance in Content, Development, Manufacturing, Installing and Servicing.
Application of Total Quality Management (TQM). According to this method, The company's employees are accustomed to the continuous process of studying and updating with professional information, and are required to take responsibility for quality control.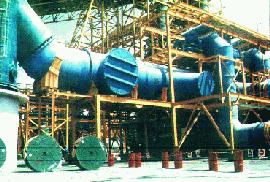 In addition, the quality assurance system under the supervision of the company's manager, maintains the quality program while complaining with the client's expectations. The result: The efficiency yields profitability, and profit assures survival and continuance of development and studying. The outcome fact is that the company's clients are satisfied and faithful over the years.
---
This site maintained by LahavNet